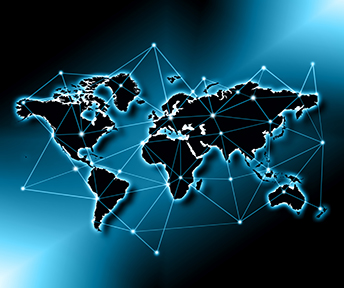 NFNLP Member Directory
Click the on the location you're looking for.







NFNLP's International Directory is updated bi-monthly as we receive current information from our members. If you are a current, paid member of NFNLP and you are not listed, please contact us at (941) 408-8551 or email us at nfnlp@nfnlp.com

NOTICE: Current NFNLP Members & Trainers
Please download the attached Membership Update Forms to be completed and emailed back to us. This will allow us to keep our database and Membership Directory current. Please attach a photo (.jpg format) that you would like added to your listing.
Member Info Sheet (PDF Format)
Member Info Sheet (Word Format)

Video Resource Library

Rituals

Secrets of Elite Trainers
What makes an Elite Trainer? What is the difference that helps you become the best teacher? Learn something here....

NFNLP Announcements

Science & Medicine
Dr. Will Horton is the world's top NLP and Hypnosis trainer. He has won more awards than anyone in the field of Hypnosis and NLP. He is the author of numerous best selling books: "Mind Control:How To Get others To Do What You Want", "Primary Objective", "The Secret Psychology of Persuasion" among them. He is a licensed psychologist who has trained thousands as well as attending the FBI Hostage Course. Let him reveal to you APPLIED PSYCHOLOGY, NLP, HYPNOSIS and how to use it for your advantage.

Do you dream of being truly skilled at covert persuasion? You've studied those courses on "Waking Hypnosis" or "Ericksonian Hypnosis" and they sound great, but as in all things, there is often controversy... well read my article (link) about "Why Waking Hypnosis is Dead".

New Class

Secret Psychology of Persuasion
I am working on a new class...The Secret Psychology of Persuasion. It will be online and a 4 week course with bonuses and so much information and applications it will blow you away! Look for details soon and when announced the first 10 get 50% off! The book has been selling well and I have been asked repeatedly to teach it ....so finally, the time has come!




Upcoming NFNLP Trainings

Top | Canada | India | Indonesia
| Israel | Lebanon | Malaysia | UAE | USA | Bottom

Country

Trainer

Class Description


Canada

Calgary, Alberta, Canada

NLP Master Practitioner Certification

April 14-15 & 28-29, 2018

4 days (2 weekends) - Minimum 40 total hours - Classroom & Homework
Click for more details and additional trainings.


Canada

Toronto, Ontario, Canada

NLP Basic Practitioner Certification

April 6-9, 2018 (4 Days)

(* 4 days - Minimum 40 total hours - Classroom & Homework)
Click for more details.


India


K. Aravamootham, Gold Master Trainer



Pune, India

NLP Master Practitioner Certification

March 10-11 & 17-18, 2018

(* 4 days - Minimum 40 total hours - Classroom & Homework)

Click for more details.


India

Mumbai, India

NLP Basic Practitioner Certification

Jan. 14, 21 & Feb. 4, 11, 18, 25 & Mar. 4, 11, 18 & 25, 2018 (10 Days/ Sundays)
Click for more details and additional trainings.


India

Mumbai, India

NLP Basic Practitioner Certification

March 22 - 25, 2018 (4 Days)

(* 4 days - Minimum 40 total hours - Classroom & Homework)

Click for more details and additional trainings.


Indonesia

Jakarta, Indonesia

NLP Master Practitioner Certification

February 22-25, 2018 (4 Days)
(* 4 days - Minimum 40 total hours - Classroom & Homework)
Click for more details and additional trainings.


Israel

Zefat, Israel

NLP Basic Practitioner Certification

January 1, 2018 to March 26, 2018
Click for more details and additional trainings.


Lebanon

Beirut, Lebanon

NLP Basic Practitioner Certification for Psychologists & Psychotherapists (Specialists)

February 9/10/11 & 16/17/18, 2018 (6 Days)
Click for more details.


Lebanon

Beirut, Lebanon

Life Coach Certification

February 24-25 & March 3-4 & March 10-11, 2018 (6 Days - Weekends)
Click for more details and additional trainings.


Malaysia

Bandar Baru Bangi, Selangor

NLP Master Practitioner Certification

February 12-15, 2018 (5 Days)
Click for more details and additional trainings.


Malaysia

Kuala Lumpur, Malaysia

NLP Basic Practitioner Certification

March 15-18, 2018 - 4 Days
(* 4 days - Minimum 40 total hours - Classroom & Homework)
Click for more details and additional trainings.


United Arab Emirates

Dubai, UAE

NLP Master Practitioner Certification

Feb. 23-24 & Mar. 2-3, 2018 (4 Days - Weekends)
(* 4 days - Minimum 40 total hours - Classroom & Homework)
Click for more details and additional trainings.


United Arab Emirates

Dubai, UAE

NLP Basic Practitioner Certification

Feb. 16-17 & 23-24, 2018 (4 Days - Weekends)
(* 4 days - Minimum 40 total hours - Classroom & Homework)
Click for more details and additional trainings.


United States

Venice, FL * Online via Zoom

NLP Master Trainer Certification

Jan. 31, 2018
11:00 am to 12:30 pm
10 weeks - with each week recorded and available for review.
Click for more details.


United States

Sagamore Beach, MA

NLP Basic Practitioner Certification

April 6-9, 2018

(* 4 days - Minimum 40 total hours - Classroom & Homework)
Click for more details and additional trainings.

Top | Canada | India | Indonesia
| Israel | Lebanon | Malaysia | UAE | USA | Bottom
1532 US Highway 41 By-Pass S., # 287, Venice, FL 34293-1032
Phone: (941) 408-8551
Fax: (941) 408-8552
email: nfnlp@nfnlp.com