William D. Horton
NFNLP Elite Master Trainer & Founder of NFNLP
NFNLP, LLC
---
Dr. William D. Horton, Psy.D, CADC, CI, MH, is the world's Leading Neuro-Linguistic Programming (NLP) Trainer, and a top hypnosis trainer. He is also a Licensed Psychologist, Certified Master Alcohol and Drug Counselor, and Master Hypnotist Trainer
Dr. Horton was one of the few non-law enforcement people asked to attend the FBI Crisis/Hostage Negotiation Course at the FBI Academy.
Dr. Horton's passion for NLP and Hypnosis come from personal experience. Not only has he used NLP and Hypnosis to overcome alcohol addiction, he's also used these techniques to win numerous karate tournaments and work as an actor in film, and stage.
He has dedicated his life to advancing training and education in the mind sciences, especially for those suffering from addictions.
Dr. William D. Horton has run in-patient and out-patient Substance Abuse treatment centers as well as Psych Units in prisons.
Dr. William D. Horton has taught people all over the world the skills of NLP, Hypnosis, Performance Enhancement, and the Art of Business Communication. He is the founder of NFNLP, the National Federation of NeuroLinguistic Programming and the creator of several best selling home study courses on NLP and Hypnosis. A prolific writer, Dr. Horton's articles on NLP and Hypnosis are regularly featured in "The Journal of Hypnotism," the country's largest hypnosis publication. His articles are considered a must-read in the field of hypnosis and psychology. His NLP and Hypnosis courses and workbooks have won acclaim for their easy-to-understand format.
Dr. William D. Horton has won more awards in the field of hypnosis and NLP from independent organizations than anyone. Including :
The Presidents Award from The National Guild Of Hypnotist's
The Presidents Award from the International Associarion of Counselors and Therapists
The Presenter of the Year NGH
Educator of the Year IACT
Presidents Award IMDHA
Journalism Award NGH
Journalism Award IMDHA
Numerous other awards
---
Dr. William D. Horton has written numerous books:
Primary Objective
Selling Yourself to others, The New Psychology of Sales
Mind Control Secrets, How To get Others To Do What You Want
Advanced Mind Control Secrets
Quantum Psychology
NLP 4 Sales
The Secret Psychology of Persuasion
Dr. William D. Horton has a passion for Martial Arts, and often uses Martial Arts as an analogy in his training programs.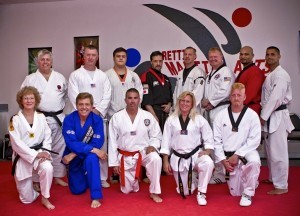 Learning a basic NLP skill is like learning a kick in karate – practice it over and over in order to master it, then use it as a building block to add other skills and techniques.
Dr. Will has done just that, using his NLP and Hypnosis training to win the following awards in Karate:
1996 &1997 Indiana State Senior Champ 1st Place
1998 Tri State Championship Senior Champ
2003 Florida Regional Amateur Athletic Union (AAU), 1 Gold & 1 Silver Medal
2004 Florida Regional AAU, 3 Gold & 2 Silver Medals
2005 Florida Regional AAU, 1 Gold, 1 Silver & 1 Bronze Medal
2006 Florida Regional AAU, 1 Gold (This after 3 knee reconstructions and a shattered elbow.)
Dr. William D. Horton's other passion is acting. This training and experience is reflected in both his speaking and training style.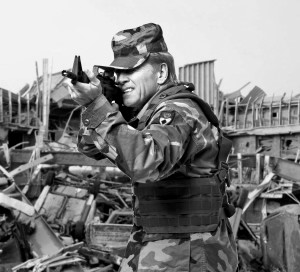 Dr. Will attended The American Academy of Dramatic Arts. He has since appeared and directed in over 100 regional, community, dinner and professional theater stage plays.
He is currently working on a movie called HONOR BOUND, in which he is the lead.
He recently appeared in the following plays:
Tennessee William's Glass Menagerie
Same Time Next Year.

Some of his most memorable roles include:

Brick in Cat on a Hot Tin Roof
Witch Boy in Dark of the Moon
Mortimer in Arsenic and Old Lace

Dr. Will held the lead roles in the following plays

Chapter Two
Don't Dress for Dinner
Rumors
Lend Me A Tenor\
Sleuth

Dr. Will also sings and dances, landing roles in Musical Theater:

Nathan Detroit in Guys and Dolls
Billis in South Pacific
Hello Dolly
Applause
A Funny Thing Happened on the Way to the Forum

You might have seen Dr. Will at the movies…on the big screen:

Family Ties (Short Action Film)
Code Of Silence
The Package
Color of Money

Dr. Will has also directed the following plays:

Steel Magnolias
Don't Dress for Dinner
Same Time Next Year
---
Upcoming Trainings with William D. Horton, Psy. D., Elite Master Trainer
Location

Date

Class Description

Information

ONLINE - using Zoom
Based LIVE from Florida

Classes BeginJanuary 2, 4, 9, 11, 16, 18, 23, 25, 30 & February 1, 6, 8, 2018
12 sessions - Tuesday and Thursday 12:00 pm (roughly 1 hour each)
* The classes will be on Zoom so you can attend from anywhere or you will get a link for the private recording.

CERTIFIED NLP LIFE COACH TRAINING

Inquiry: (941) 408-8551
Emails: nfnlp@nfnlp.com
nfnlp@aol.com
drwillhorton@gmail.com
Websites: www.nfnlp.com
&nbsp