Keki C. Darbary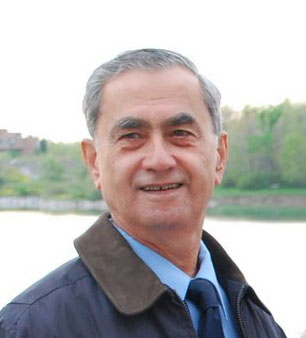 Gold Master Trainer and Master Practitioner of NLP
NLP Society, Pune Chapter
A-601 Jeejeebhoy Bldg., Lullanagar, Pune, 411040 India
Tel:-91 020 26836667, Mo. 9422333552, 8956634445
Email:kekidarbary@gmail.com
Keki Darbary is a 1st rank student of Post Graduate Diploma in Production Engineering. He has decades of experience in Industry and The Corporate World. His passion for man-management and creating personal excellence finally brought him into NLP in 1998.
He has undergone NLP training under 9 different Masters over varying periods totaling over 95 days. Under Dr. William Horton he has undergone Practitioner's, Master Practitioner's, Trainer's, Master Trainer's plus other programs.
He is fully involved in imparting NLP Practitioner's, Master Practitioner's and Trainer's, as well as specially designed programs that can and do change the participant's lives.
Participants can expect to gain:
Communication skills that you cannot even imagine
Listening to the deep structure of what is said
Create rapport with anyone anywhere
Increased acuteness of your senses
Harmony at home and workplace
Questioning skills
Influencing skills(Negotiation)
Handling objections
Problem solving skills(own & others)
Interpersonal skills
Leadership
Personality development
Behavioral skills
Ability to change your feelings, emotions and behavior
Motivation and motivating behavior
Be resourceful, flexible and creative
Be able to generate choices
Install useful beliefs
Remove negatives from the past
Overcome guilt, grief, depression
Overcome the effects of a "bad" patch of life
Overcome fears and phobia
Overcome sickness, improve health
Learn pain control technique
Overcome stress
Learn to relax at will
Be a team player
Know your worth and purpose over here
---
Upcoming Trainings with Keki Darbary, Gold Master Trainer
Location

Date

Class Description

Information

Pune, India
Venue: Hotel West End

October 7-9 & 13-15, 2017
6 Days Split Over 2 Weekends
*Minimum 40 total hours (Classroom & Homework)
* Pre-requisite: ONLY THOSE THAT HAVE BEEN ALREADY CERTIFIED BY NFNLP AS A MASTER PRACTITIONER WILL BE CERTIFIED.

Certified NLP Trainer Course
(NFNLP's Train the Trainer Program)


Timing: 9 am to 6 pm
Registration and Details Contact: Tel: -91 020 26836667, Mobile: 9422333552, 8956634445
Email: kekidarbary@gmail.com
CALL NOW
NLP Society, Pune Chapter
Tel: -91 020 26836667, Mo. 9422333552, 9518718482
&nbsp