Jimmy Susanto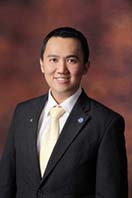 NPLP Institute
Kuningan, Jakarta, Indonesia
Telephone: +6281281088813
Email: jimmy.susanto@plpinstitute.com
Website: www.plpinstitute.com
---
About Jimmy Susanto:
Currently Jimmy Susanto is the Founder, CEO, Trainer and Head Coach of PLP Institute
Established PLP Media.
PT. Pengembang Lintas Pengetahuan is the legalized company in Indonesia to support his businesses.
Jimmy Susanto as Licensed Trainer of NLP™
Licensed NLP Coach Trainer
He is also Indonesian Certified Law of Attraction Facilitator
Executive & Life Coach
PLP Institute is the 1st NLP Institute in Indonesia that provides NLP training for Business as Licensed Business Practitioner of NLP™, Since 2014, PLP Institute also the 1st Insitute that provides Licensed NLP Coach in Indonesia, both are approved by Dr. Richard Bandler and The Society of NLP™ – USA.
PLP Media is the lastest company established by Jimmy Susanto to support best international books from around the world to be translated in Indonesian Language for Indonesian People to get the latest knowledge from the real sources. Mostly from best authors and publishers from United Kingdom and United States.
He is also an Executive & Life Coach with hundreds hours of coaching experiences. He has clients from Top Executive, Succession planning, Company's Regeneration Preparation, Sales and Manager Group Coaching, Passion and Career Achievement to individual Life Coaching to maximize the balance of life and business. This is one of the key points for companies to hire and use Jimmy in their company to help their management to find the balance in their life thus boost the performance in the company.
He is one of the first Indonesian Coaches who has achieved both international credential and accreditation of coaching in the world from ICF's ACC (Associate Certified Coach) and from MCF's ACMC (Associate Meta Certified Coach).
He is also been invited to give and share his knowledge, training and coaching in Thailand and Malaysia.

Upcoming Trainings with Jimmy Susanto
Location

Date

Class Description

Information

Kuningan, Jakarta, India
PLP Institute

Call for Details
4 Days - Minimum 40 total hours (Classroom & Homework)

NLP Basic Practitioner Certification Training

Register: +6281281088813
Email: jimmy.susanto@plpinstitute.com
Website: www.plpinstitute.com
&nbsp