Cheryl A. Lopes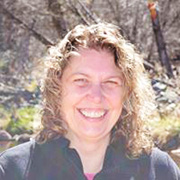 34 Long Pond Road
Plymouthm MA 02360
Telephone: (508) 930-5354
Email: cheryl@cherylalopes.com
Website: www.cherylalopes.com
---
About Cheryl:
My name is Cheryl Lopes and I am a Certified Hypnotist, NLP Master Practitioner, Reiki Master, and Color Light Energy Specialist. I believe that wellness is about personal growth and balance. I have spent the last several years working on my own wellness - physical, mental, emotional, and spiritual. During this time I have improved my self-esteem, quit smoking, and changed my eating habits. I was able to make these changes using many of the techniques I use with my clients. I combine all of the tools available to me through my various trainings to assist my clients in making lasting changes and to help them find balance in their lives.
I am an avid learner and I spend a lot of time reading about new forms of coaching and hypnosis. I believe that our health and wellness is determined by all of the facets of our life and that wellness is about living life the way we want to live it, to it's fullest. Wellness is also about joy, connections, and relationships.
I was a manager in a Fortune 500 company for over fifteen years. During that time, I found my favorite part of the job was helping my employees to improve both professionally and personally. I always encouraged my employees to pursue their interests even if it meant losing good employees to other departments. I also was a proponent of work/life balance with my employees.
As someone who has spent many years in Corporate America, I understand the difficulty in achieving a balance between work and your personal life - I personally struggled with this for many years. Therefore, I now specialize in assisting professionals to create balance in their lives. I utilize all of my skills and experience to assist my clients in reaching their goals of living healthy, happy, and balanced lives.
I am also available to help with overcoming fears and habits that you may want to release. I am skilled at all types of hypnosis and have helped many people overcome fears, release stress, quit smoking, and release weight among other things. I have used hypnosis in my own life and know how effective it can be!

Upcoming Trainings with Cheryl A. Lopes
Location

Date

Class Description

Information

Sandwich, MA

September 11-14, 2015
4 Days

NLP Basic Practitioner Certification Training

Register: (508) 930-5354
Email: cheryl@cherylalopes.com
Website: www.cherylalopes.com
&nbsp